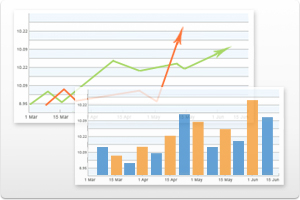 Enterring the Capital Increase and the Amendments in the Articles of Association of BILLBOARD Plc in the Commercial Register
2008.08.20
On Aug. 19th, 2008 on the basis of the adopted resolutions at the regular session of the General Assembly of the company's shareholders, held on June 30th 2008, the capital increase of BILLBOARD Plc from BGN 7 500 000 to BGN 15 000 000 under the procedure of Art. 246, para. 4 of the Commercial Act through transformation of a part of the company's reserves into capital through issuance of new 7 500 000 nominal, dematerialized shares with voting rights and par value BGN 1.00 each, as well as the adopted amendments in the company's Articles of Association were entered in the Commercial Register.

Междинен консолидиран финансов отчет към 30.09.2022 г.
2022.11.22
БИЛБОРД АД представи на КФН, БФБ-София АД и обществеността междинен консолидиран финансов отчет към 30.09.2022 г.

Междинен индивидуален финансов отчет към 30.09.2022 г.
2022.10.27
БИЛБОРД АД представи на КФН, БФБ-София АД и обществеността междинен индивидуален финансов отчет към 30.09.2022 г.

Междинен консолидиран финансов отчет към 30.06.2022 г.
2022.08.23
БИЛБОРД АД представи на КФН, БФБ-София АД и обществеността междинен индивидуален финансов отчет към 31.03.2022 г.